We haven't told the girls about our upcoming Disney trip yet, but I've begun the search for their outfits...when I get onto something, I go a little over the top! I found these super cute outfits on Etsy...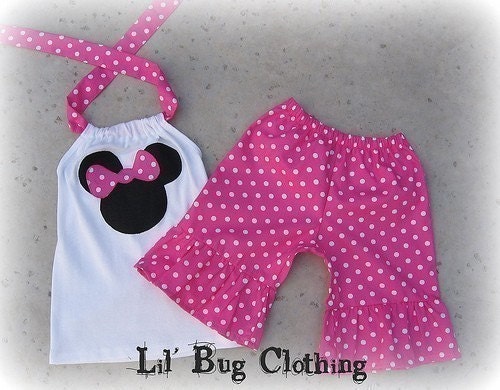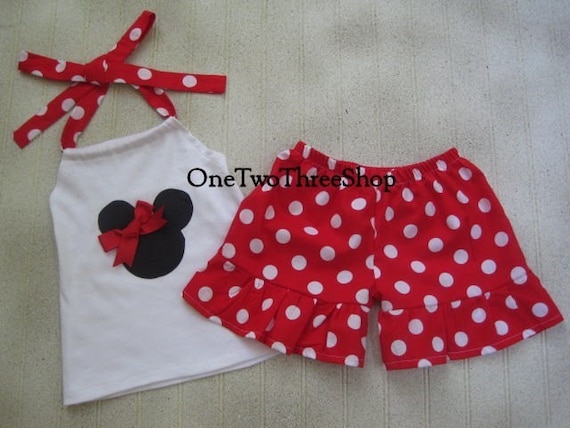 And at first I'm thinking $30-$35 per set? Certainly I can make these!
So I found a pretty good tutorial and started to make a pair for Lanie...And they turned out so small I'm not sure if Addy can squeeze into them...
So on my second try I succeeded (minus the thread color, LOL!) But I have issues with the casing for the elastic...I'm not sure why I can't get it, but it's so difficult for me.
I love how big the ruffles are! I'm currently working on a pair with a Red and White polka dot flare...Hopefully I'll have them finished up tomorrow :) I'll also add the tutorial because it is seriously pretty easy!